I was blown away by how we were able to reinvent KCHA's documentation using Doc-To-Help. The documentation we created is more lean, organized, and robust than what I've seen in corporate America.
Julie Badger
Administrative Program Manager,
King County Housing Authority
New Integration Adds a Doc-To-Help Menu Directly within Microsoft® Word
Accessing Doc-To-Help's rich feature set has never been easier. You can now access the Doc-To-Help features menu directly within Microsoft® Word.
Menu categories include:
Getting Started: Open existing projects, create a new project or open a sample project. The Help section is also located here.
Project: Access the Common Tasks submenu to schedule builds or access the Reports submenu generate any number of reports available in Doc-To-Help.
Team Authoring: Access the Team Authoring submenu to connect to a team project, share a project or review and edit your web repository settings.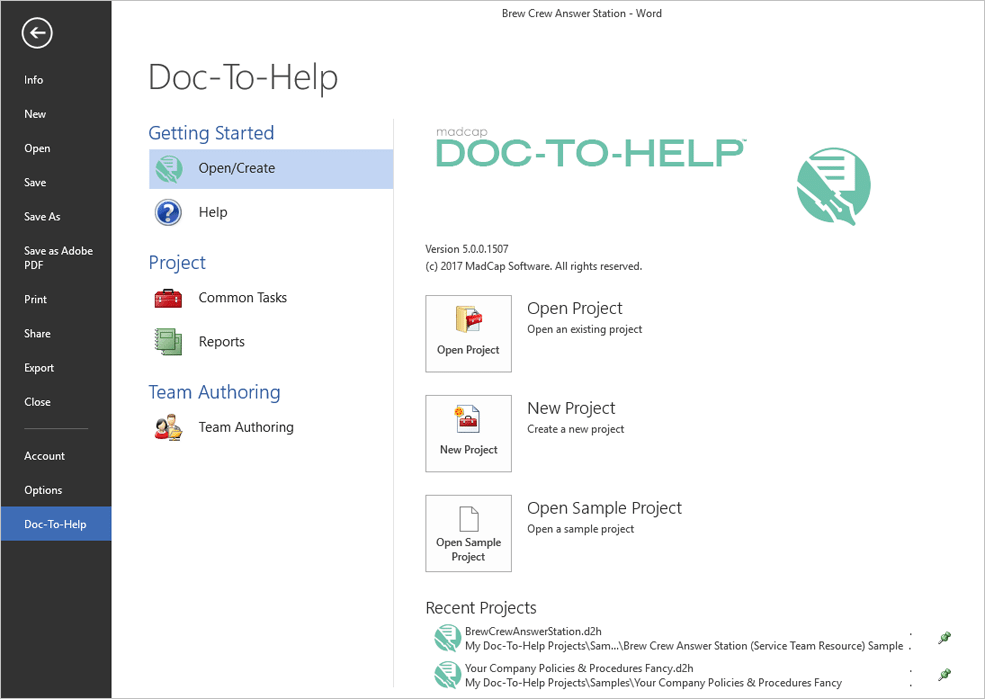 A Redesigned Doc-To-Help Ribbon in Word Makes Authoring Quick and Easy
The redesigned ribbon has been streamlined, making it easier to utilize commonly used features and commands from the toolbar within Word. Add and edit topics, insert headings, modify styles, add links and glossary terms, and more.

Access Project Settings with the New Project Ribbon
The new Project Ribbon gives you quick access to project settings and functions directly from the toolbar.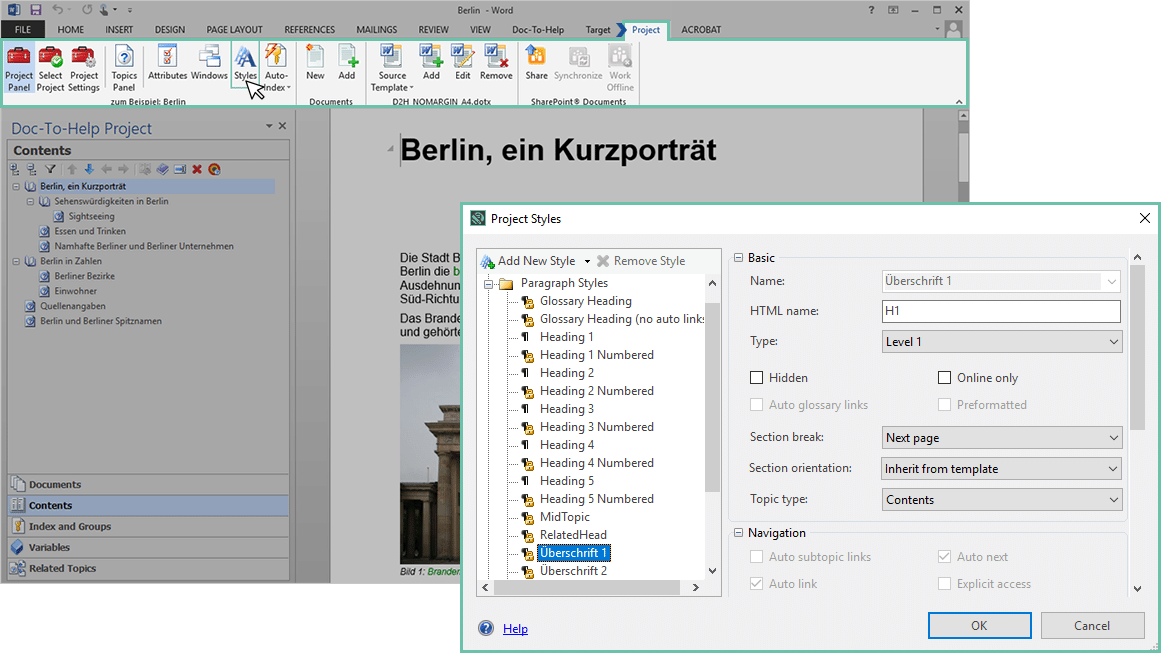 Manage topics and project settings in the new ribbon, as well as apply attributes and styles to the Doc-To-Help project.
Add, Build or Publish Builds with the New Target Ribbon
With the new Target Ribbon, targets can be added, built, and published directly from the toolbar.

More than a dozen functions can be accessed, including rebuild and schedule builds, modify the themes of the project, and manage target templates within Word.
A New Project Panel in Word Allows You to Easily Manage Doc-To-Help Elements
The new project panel allows you to add or edit Documents, Contents, Index and Groups, Variables, and Related Topics. You can expand or collapse all of the elements within a specific tab, or you can create a filter within the tab.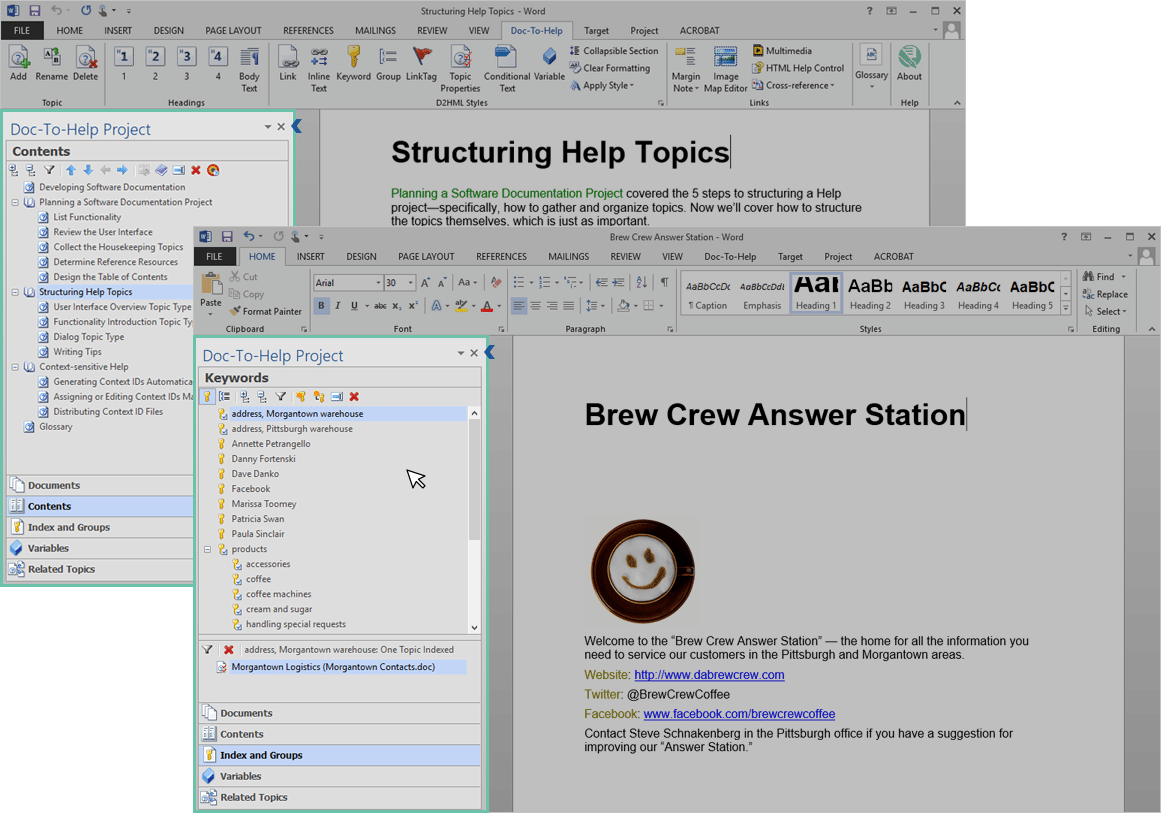 Plus: Bug Fixes, Performance Enhancements and More