Join the MadCap Software Community Online
Official MadCap Software Forum
Get product-specific tips, insights and more from your peers in the Official MadCap Software Forum.
MadCap Doc-To-Help Forum
Participate in Doc-To-Help forum categories including general discussion and output.
View The Forum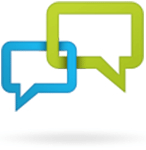 LinkedIn Professional Group
Connect, learn and share information.
Users of MadCap Doc-To-Help | LinkedIn
This group is dedicated to users of Doc-To-Help with the objective to provide a peer-to-peer discussion of functionality and useful information concerning Doc-To-Help.
Connect On LinkedIn