Welcome to MadTranslations, Inc.
ISO 9001:2015 and ISO 17100:2015 Certified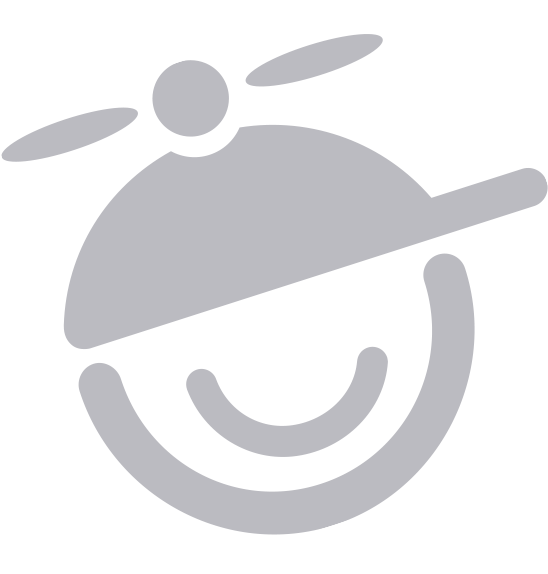 Through a full range of localization services, we help clients succeed in the global market by translating and localizing their products, software applications and technical documentation into more than 50 languages. Our process ensures that localized content is functionally, linguistically, and culturally flawless.
As a leading provider of authoring and publishing solutions, we understand the importance of the localization (L10N) process to ensure your product and/or documentation is adapted to the technical, linguistic, and cultural requirements of a specific country and locale.
MadTranslations is certified in:
ISO 9001:2015 Quality Management Systems
The most current ISO quality certification available, the ISO 9001:2015 is the international standard that specifies requirements for a quality management system (QMS). Organizations use the standard to demonstrate the ability to consistently provide products and services that meet customer and regulatory requirements.
ISO 17100:2015 Translation Services
The most current ISO quality certification available, the ISO 17100:2015 is designed specifically for translation service providers. The new global standard replaces the European standard EN 15038, and outlines the requirements for the core processes and resources necessary for the delivery of a quality translation service.
---

The attention to detail in the MadTranslations samples was extraordinary because it
understood the technical end of assembly and troubleshooting. As a person implementing the solution, that's huge.
Don Rasky
Senior Technical Writer,
Mitchell International, Inc.
---
---
The MadTranslations Advantage:
Unmatched understanding of the authoring and publishing industry
Complete end-to-end authoring, consulting, translation and publishing services and products
Tools and expertise in maximizing content re-use, from initial authoring stage through final translation stage
Complete transparency and integrity, steadfast quality and on-time delivery, and first class support and service
Plus:
We utilize our own tools to streamline the translation process
We require no extra effort from the MadCap Doc-To-Help author to prepare files or integrate translated files back into a Doc-To-Help project
We provide translated MadCap Doc-To-Help projects that are production ready
We manage MadCap Lingo projects and other translation assets for you, resulting in a time and cost efficient process for new releases and project updates
We let the MadCap Doc-To-Help author focus on creating content and we manage the entire translation process
The MadCap Doc-To-Help author will realize significant time savings on the file preparation and QA steps, which equates to cost savings
The MadCap Doc-To-Help author will have direct access to a dedicated project manager that understands our products
Whether it is Spanish, Russian, Chinese and anything in between, MadTranslations has an established network of proven professional translators for your translation needs. Our extensive network of linguists enables us to provide services in virtually any language.
---

Embarking on this new initiative of Arabic translation, it gave us confidence to know that MadCap and MadTranslations were also committed to the success and understanding of the project. We have appreciated the continued support of our global efforts and dedication to providing leading-edge services worldwide.
Steve Walker
Product Manager,
Miro Technologies
---
What We Offer
MadTranslations specializes in individual projects or complete end-to-end translation and localization services. These solutions include everything from authoring and consulting assistance to the translation effort.
Translation and Localization
Other Services and Support
We have a competitive advantage in that we have been in the authoring and publishing market as a tools and service provider for over a decade. Our products and services are used by thousands of companies worldwide. Our authoring and translation tools are designed from the ground-up to support content creation and maximum content re-use and ultimately lower translation costs.
We understand the importance of quality documentation and deliverables and make sure your original deadline can be accommodated. We never agree to a deadline we can't meet.
Please take the time to learn more about our specialized services by clicking the links to the right. If you would like to Request a Quote from one of our project managers, please fill out the form provided or call our sales office. We look forward to collaborating with you on your next translation project.
---

The team at MadTranslations has taken the time to guide us through each step
of the translation process. They've also been very patient with us as we set up
our in-house processes. With their translation certification they've given us the
confidence we need to provide our customers with meaningful translations.
MadTranslations really does offer top notch products and services.
Jeff Deyoe
Supervisor of Technical Documentation,
ProNova Solutions, LLC
---
Types of Translation Projects We Handle
Technical Documentation
Online Help
Knowledge Bases
Operator's Manuals
Quick Reference Guides
Safety Posters
Employee Handbooks
Benefits and Compensation Documentation
Legal Materials (Contracts, Patents, etc.)

Medical Translation
Pharmaceutical Studies and Findings
Sell Sheets
Brochures
Advertisements
Website and SEO Localization
Software Localization
Personal Documents
---
Supported Languages Include:
Albanian
Amharic
Arabic
Armenian
Bahasa
Bosnian
Bulgarian
Chinese (Trad)
Chinese (Sim)
Croatian
Czech
Danish
Dutch
English
Estonian
Farsi
Finnish
French
Gaelic

German
Greek
Haitian Creole
Hebrew
Hindi
Hmong
Hungarian
Icelandic
Indonesian
Italian
Japanese
Kannada
Khmer
Korean
Latvian
Lithuanian
Malay
Nepali
Norwegian

Polish
Portuguese
Portuguese (Bz)
Punjabi
Romanian
Russian
Serbian
Slovak
Slovenian
Spanish
Swedish
Tagalog
Tamil
Telugu
Thai
Turkish
Ukrainian
Urdu
Vietnamese
---
Supported File Formats
Common Applications
MS Excel
MS PowerPoint
MS Word
Page Production
Adobe FrameMaker
Adobe Illustrator
Adobe InDesign
Adobe Photoshop
QuarkXPress
Mobility Platforms
Android
Blackberry
iPhone
Web Formats
Adobe Flash
HTML
SGML
XML
User Interface Localization
RC
DLF
DLL
EXE
HTML
INI
Install shield SHL
Java Properties
.NET resources
RESX, TXT, RESOURCES
XML
Contact A Representative
For more information, or to get started on a quote, contact any one of our MadCap Software sales representatives today.
Email: Sales@MadTranslations.com
Phone: +1.858.320.0387 | Toll Free (US/Canada): +1.888.623.2271